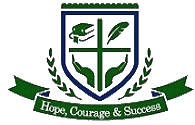 HOPECREST COLLEGE
...the college of future leaders...
Hopecrest Juniors
Hopecrest College has the Junior Schools omprising of the Nursery and Primary School as well as Daycare and Kindergarten.
Download: Hopecrest Junior School Form
Hopecrest Nursery & Primary
We have facilities within our premises for Nursery and Primary School
To collect forms and register your kids, you can download the form online by clicking the link: Hopecrest Junior School Forms. Alternatively, students living in Ibarapa area (Igboora, Idere, Tapa, Aiyete, Igangan, Eruwa, Lanlate) can follow this link to contact us (our personnel) to obtain the form.
Application forms are free of charge for our inaugural students.
After completing the form, you will be given your school fees bill which you should pay to the following Skye Bank Account:
Bank: Skye Bank
Account Name: Hopecrest Academy International Ltd.
Account Number: 1771417043
After paying the fees through the bank, take your teller to the address below and you have fully registered your child or children.
Hopecrest Daycare and Kindergarten
We also have facilities within our premises for Daycare and Kingdagarten.
Follow similar procedure as the Nursery Primary Schools to register your children.