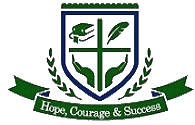 HOPECREST COLLEGE
...the college of future leaders...
School Curricula
JUNIOR SECONDARY SCHOOL
Basic Education Certificate Examination (BECE) - Ministry of Education (Oyo State) 
Basic Education Certificate Examination (BECE) - National Examination Council (NECO BECE)
BECE is the  Junior School Certificate Examination (JSCE) that students seat for in their third year  (JSS 3) of their secondary school education. Each state administer BECE / JSCE while NECO also administers BECE. Hopecrest College is accredited to conduct the State BECE and has almost completed the proces of accreditattion to conduct NECO BECE. NOTE: WAEC no longer conducts BECE/JSCE in Nigeria but still does in its other member countries
SENIOR SECONDARY SCHOOL
West African School Certificate Examination (WASSCE ) - June/July and October / November
National Examination Council Senior Secondary School Examination - NECO SSCE
 WASCE and NECO SSCE are two final examinations students seat for during their final year in the secondary school. Hopecret College has been accredited to conduct these examinations at our premises at Km 5 Idere Road, Igboora, Oyo State, Nigeria.
Junior Secondary School Subjects
 Hopecrest College has been accredited to conduct State BECE and very soon NECO BECE in the following subject areas:
English Language Studies
Mathematics
Basic Technology
Yoruba
Computer cience
Civic Education
Agricultural Science
Basic Science
Physical and Health Education (PHE)
Social Studies
Christian Religious Studies
Business Studies
Home Economics
Islamic Religious Studies
Computer Studies
 In addition, we teach French, Arabic Studies, Music, and Arts and Creative Studies.
Senior Secondary School Subjects
Hopecrest College has also been accredited to conduct WASCE as well as NECO SSCE in the following subject areas:
 English Language
Mathematics
Biology
Agricultural Science
Economics
Geography
Civic Education
Yoruba 
Commerce
Financial Accounting
Physics
Chemistry
Christian Religious Studies
Literature-in-English
Government
Data Processing
Foods and Nuitrition
Islamic Religious Studies
Animal Husbandry
Technical Drawing