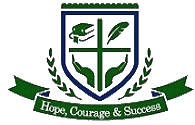 HOPECREST COLLEGE
...the college of future leaders...
About Hopecrest College
HOPECREST COLLEGE is located in Igbo-ora, Ibarapa Central Local Government Area, Oyo State, Nigeria, Africa. The college is established to provide High School education to students of Junior secondary and Senior Secondary School levels in Nigeria. Our elementary school arm also provides education to nursery and primary school pupils
Hopecrest College prepares students for national and international qualifications such as: National Examination Council (NECO); General Certificate of Education Examination (GCE O/Level and A/L); Senior Secondary Certificate Examination (SSCE); Joint Matriculation Examination Board Exams and the Cambridge International Examinations (IGCSE and Cambridge Pre-U).
The college started operations in September 2014 and we are currently admitting students to the Junior Secondary School (JSS) levels 1, 2 and 3; and Senior Secondary School (SSS) levels 1, 2 and 3 for 2015-2016 academic year. Potential students or/and their parents can download application form from this website. You can also visit our contact us page to talk to or send emails to our contact persons
About Igboora
Igbo-ora is a town in Oyo State, south-western Nigeria, located 42 km from Abeokuta, 80 kilometers from Lagos, and 160 Km from Ibadan. Igboora has a population of about 60,000 people based on the 2001 census. The town of Igboora offers an excellent environment for learning, far removed from the hustling, burstling and the distractions of Nigerian mega cities. It affords a fantastic community for the educational preparation of the future leaders of Nigeria and the World at large.
Igboora is believed to be one of the of the World's Land of Twins.
Other Materials on Igboora - the Land of twins:
Igbo Ora: The World and Nigeria's Land of Twins - Main Website: http://www.couturecrib.com/